openICPSR for Institutions and Journals
Data Sharing Redesigned. No assembly required.
Easy. Robust. Branded just for you.
Share your research data with the public to fulfill your organization's governmental grant requirements

Brand your research data-sharing service with your logo, colors, and unique URL

Demonstrate research transparency by making data available for replication and providing live links to publications

Provide your research scientists with DOIs and data citations upon deposit

Increase exposure and reach of your institution's research via professionally reviewed metadata, inclusion in ICPSR's data catalog, and integration with your institution's social media

Administer your data repository economically and easily without the need for additional technical staff or equipment and with a dashboard of usage reports available on demand

Share and preserve restricted-use (sensitive) data securely and with confidence

Trust that your research data are safe for the long term as your repository is backed by over 50 years of sustained experience from ICPSR at the University of Michigan -- the world's largest archive of social and behavioral science research data
Meeting Your Needs, Your Budget
Building Your Research, Your Name
Institutional openICPSR is a research data-sharing service developed to meet the needs of universities, journals, research centers, and departments. We offer a fully-hosted, economical, professionally-run, and trusted research data repository that demonstrates the research impact of your organization.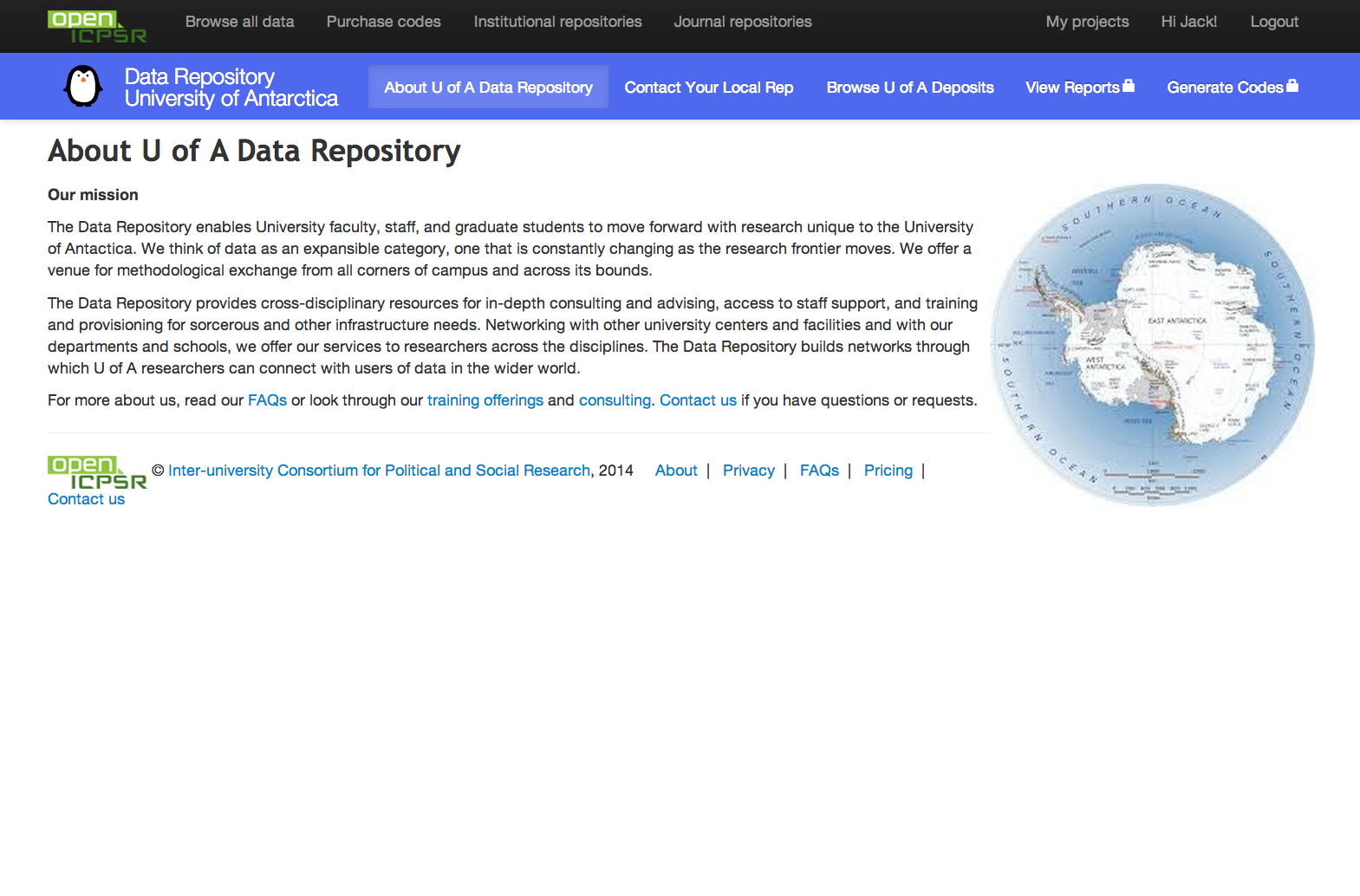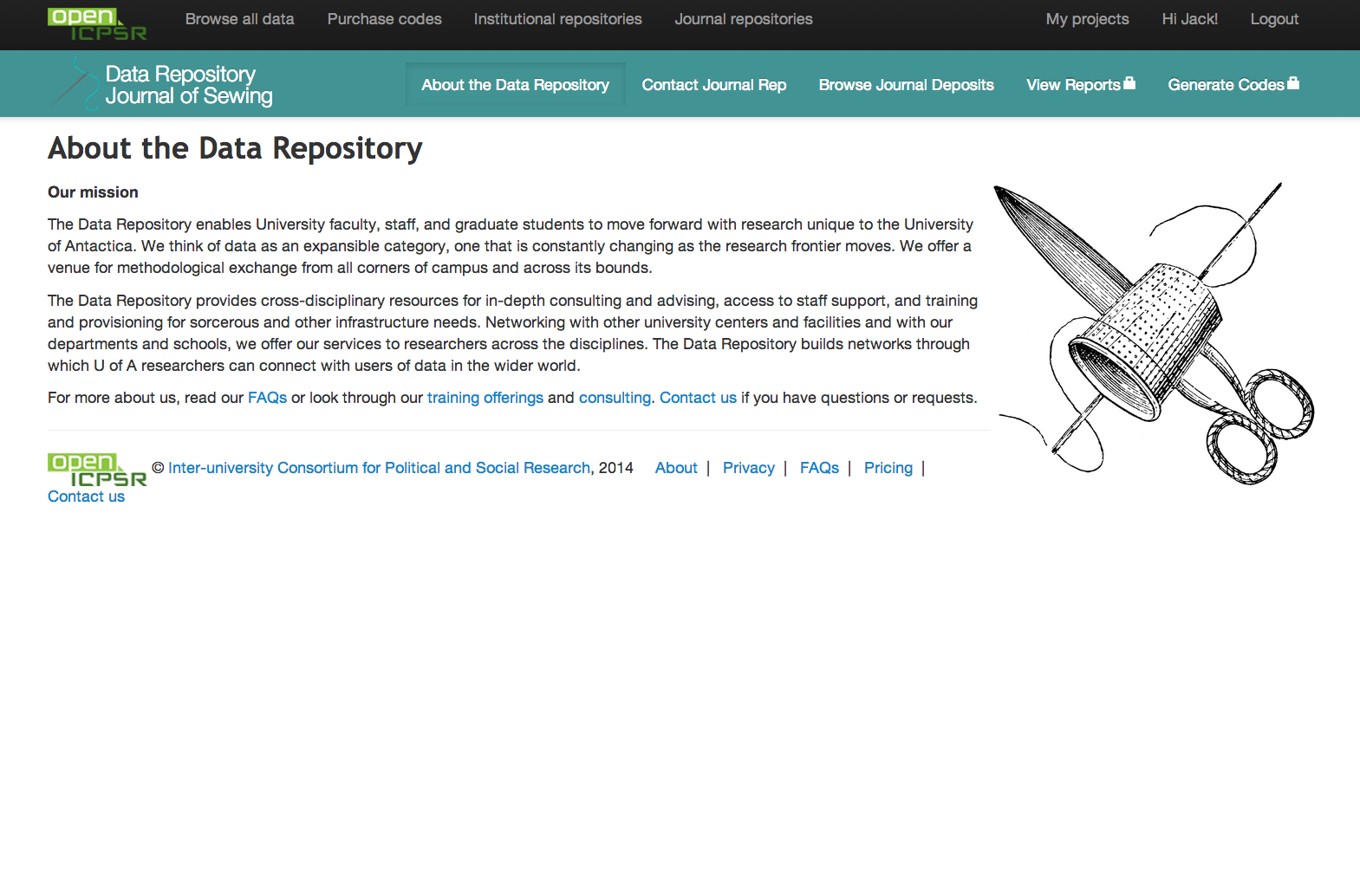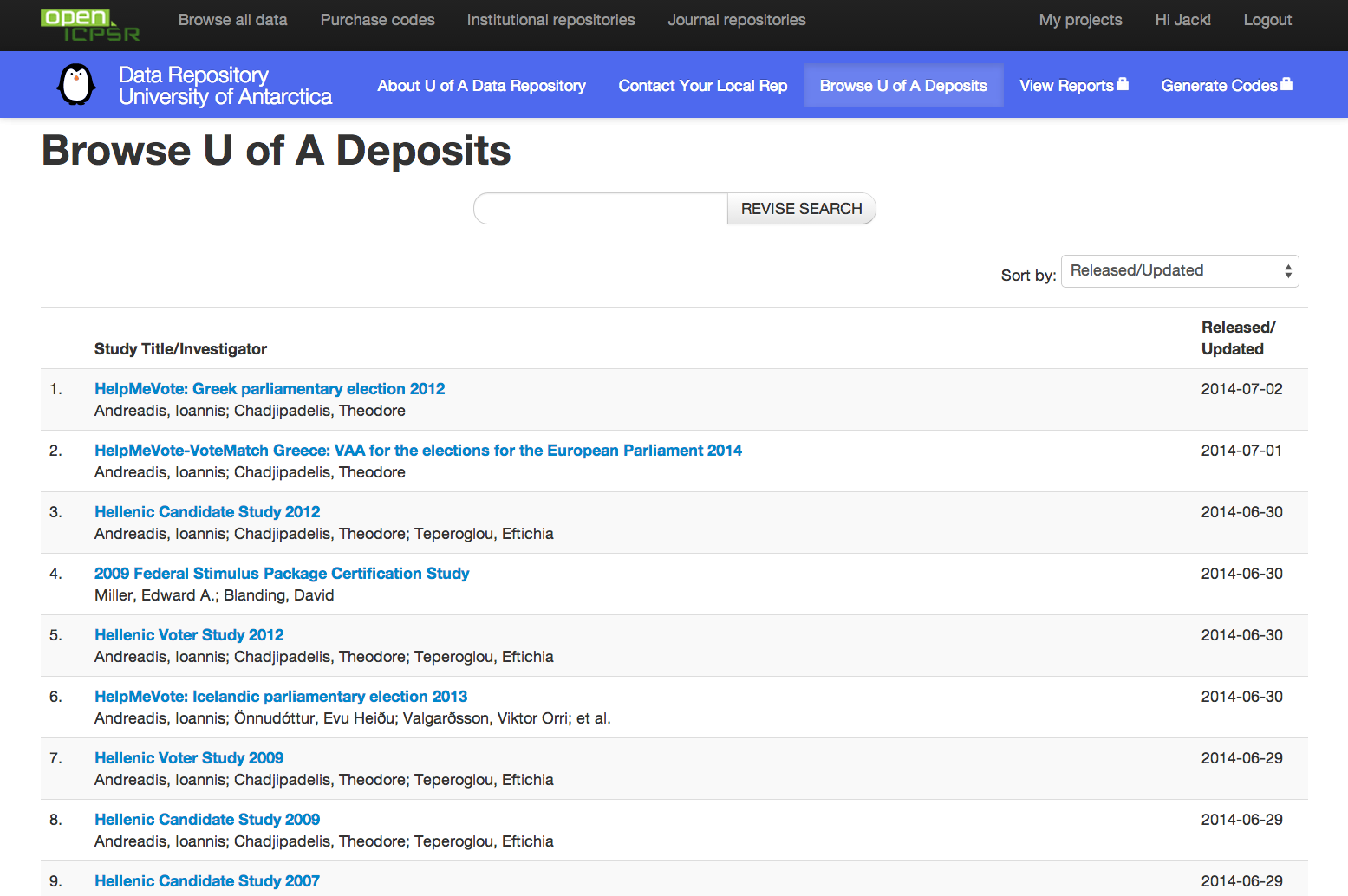 Pricing Plans
Level 1
Level 2
Level 3
Level 4
Up to 49 annual deposits
50GB max
50-120 annual deposits
100GB max
121-225 annual deposits
210GB max
225-350 annual deposits
300GB max
ICPSR MEMBERS - Annual Rate
$3,500
$6,100
$11,500
$20,100
ICPSR NON-MEMBERS - Annual Rate
$4,670
$8,150
$15,350
$24,100
openICPSR for Institutions and Journals requires a three-year minimum subscription by the subscribing institution or journal.
Request a Repository
To request an openICPSR repository, please contact us at deposit@icpsr.umich.edu. We look forward to hearing from you!